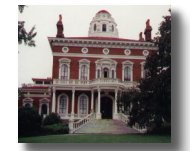 My Home Town in Pictures

Well, let's be honest, this isn't my house. But my town is famous for such lovely antebellum homes. I couldn't resist showing you this one, which is my favorite. The Hay House, built between 1855 and 1859, is a National Historic Landmark.

Macon, Georgia, is the Cherry Blossom Capital of the World. The city has over 200,000 Yoshino cherry trees which bloom each spring, just in time for our popular International Cherry Blossom Festival.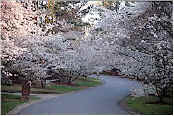 Sidney Lanier, one of American's best poets of the 19th century, was born in Macon in 1842. For a taste of his beautiful poems, read these excerpts from "The Marshes of Glynn" and "Song of the Chattahoochee".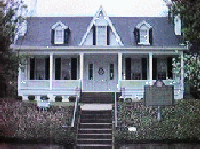 The Middle Georgia Historical Society purchased his birthplace in 1973 and has completely renovated the small Victorian.

One of my favorite places to visit is the Macon Museum of Arts and Sciences.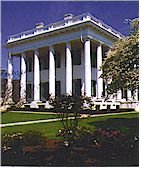 The Douglas Theatre, remodeled in 1997.